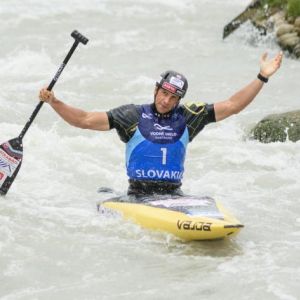 Slovak canoeist specializing in water slalom. He started canoeing in 1998. In 2013 he became the best water slalom racer of the year (SK) and also the army athlete of the year (SK).
2nd place World Championship. 1st place European Championship, 1st place World Cup 2019. At the World Canoe Slalom Championships ICF won twelve medals, ten gold (C1: 2003, 2009, 2010, 2011, 2013, 2014, 2015, 2015, 2017, 2018, 2019) and two silver (C1: 2013, 2017). He won a total of 20 medals at the European Championships (11 gold, 6 silver and 3 bronze). He also won the overall World Cup title in the C1 class in 2012, 2016 and 2018.


Alexander Slafkovský
canoeing, water slalom
---
The mySASY application has become an important part of my training. Thanks to mySASY, I now know my body's response - to load, to long flights, to stress... and I can then make both training itself and regeneration more efficient.
Sára Kousková
Golfer
---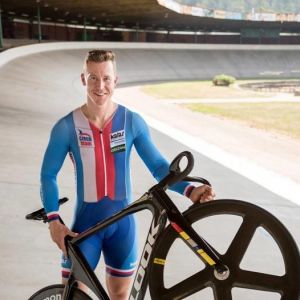 A Czech track cyclist whose story can be an inspiration. After an accident that tragically affected his life, he was in a coma for several days, and, due to severe injuries, they predicted the end of his sports career. He did not give up on his dream. After a long period of convalescence, he gradually returned to world-class and again now races at the top level.
2nd place World Championship 2017, 3rd place World Championship 2017 (Keirin), 1st place World Cup 2017 (Keirin), 1st place European Championship 2016, 29 titles of the Champion of the Czech Republic in track cycling, participant of the 2008 Beijing Olympics.


Tomáš Bábek
track cyclist
---
I started using mySASY because I felt tired and I didn't know if it was just my subjective feeling. Morning measurements open my eyes to the upcoming workouts that await me. I can think more about my training in terms of rest and that way I don't get into the phase of complete fatigue, which I consider a big plus.
Junior world champion in canoeing, medalist of the world and European championships, participant of the Olympic Games in Tokyo.


Tereza Fišerová
Canoe Slalom
---
The Slovak biathlete, who has participated in the Biathlon World Championships several times, represented Slovakia at the 2014 Sochi and 2018 Pyongyang Winter Olympics, where she finished 5th in the 15 km race. In the summer of 2018, she placed first in the summer biathlon sprint at the World Championships in Nové Město na Moravě. She is the winner of the Slovak Award of the Year 2019 (Slovak Woman of the Year 2019) in the sports category.
5th place Olympic Games 2018 Pyongyang, 5th place World Cup 2018 (individual), 1st place Summer Biathlon World Championships 2018, 1st place Winter Universiade 2015 (sprint), 2nd place Winter Universiade 2015 (Pursuit), 3 place Winter Universiade 2015 (individual), regular placement in the TOP 3 World Cup.


Paulína Fialková
professional biathlete
---
The performance of professional athletes at the highest level is composed of small pieces like a puzzle. It is not enough to train "a lot" and "fast" headlessly. It is important to know when to take over and when to slow down so that key trainings have the highest possible effect. At that very moment, the mySASY system helps me. As an athlete who wants to improve, I don't like to skip workouts, I don't like to downplay them, but the morning measurements will always show me how my body is ready for a given training day. If the body suffers from the virus or inflammation mySASY alerts me. I don't manage trainings solely according to the results of the measurement, because the combination of the three sports is a bit of alchemy, but color, level of compensation and Total performance are indicators for me not to forget my body and listen to it.
1st place European Aquathlon Under-23 Championship, 1st place Slovak Championship, 4th place Asian Cup, 4th place European Triathlon Cup, 9th place Triathlon World Cup, 5x winner of the Czech Triathlon Cup.


Romana Gajdošová
professional triathlete
---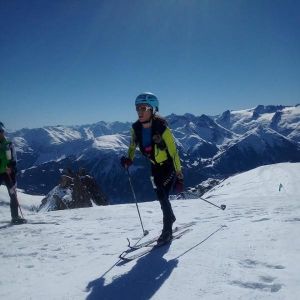 Slovak runner and ski mountaineer. She has been competing in ski mountaineering only since 2017. In a short time, she has become one of the world's best. She is in 8th place in the World Cup standings.
2nd place World Ski Mountaineering Championships 2019, 3rd place at the Pierre Menta races 2019. 7th place Vertical Kilometer World circuit (overall)


Marianna Jagerčíková
ski mountaineer, mountain runner
---
mySASY is a great helper when setting the volume, intensity and form of load in training. It helps me avoid overtraining and fine-tune my form for tournaments.
Anna Pospíšilová
Czech champion in beach volleyball from 2022
---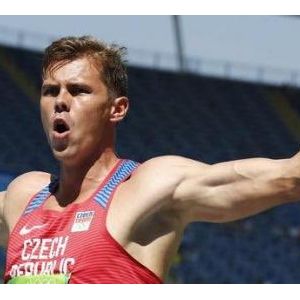 Czech athlete specializing in track and field. Personal record: decathlon: 8335 (2017), heptathlon: 6188 (2017). He trains in a group of athletes under the leadership of former athlete, coach Josef Karas.
8th place World Championship 2017, 5th place Indoor World Championship 2012 and 2016 (heptathlon), 2nd place European Championship 2016, 3rd place Indoor European Championship 2017, 1st place Czech Championship, 12th place at the 2016 Olympic Games Rio.


Adam Sebastian Helcelet
professional athlete
---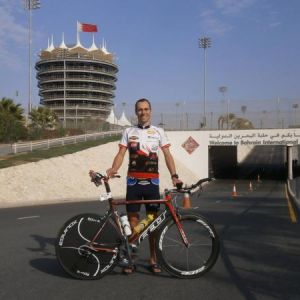 I decided to use mySASY to get to know my body better. Sometimes I woke up and felt bad, and the subsequent training that day went great. It happened to me the other way around, that I felt good, and at the same time, the training was difficult for me. It will be better to include a looser motive. Thanks to mySASY, I can now know immediately after waking up whether it will be better for my body to train harder or to relax with a regenerative workout.
2nd place at the Academic World Championships in Olympic Triathlon, 1st place at the Austrian Ironman Championships, 9th place Ford Challenge Prague 2019, 1st place Czechman 2018, 1st place Slovakman 2018, 1st place Moraviaman 2018, 2019.


Tomáš Řenč
professional triathlete, Czech record holder
---
Czech triathlete specializing in long triathlon. She currently competes in the elite Professional category. Personal record: IRONMAN North American Championship, Texas, time: 9h15m.
1st place Czech Long Triathlon Championship 2017, 2018, 7th place (AG) World Championships in Hawaii 2017, 2 × absolute winner of the Czech Long Triathlon Cup, 1st place (women) at Czechman, 1st place (women ) at Slovakman (Slovak championship), 6th place (PRO women) New Zealand Ironman, 5th place (PRO women) Malaysia Ironman 2018, 6th place (PRO women) European Championship - Challange Madrid.


Helena Kotopulu
triathlete
---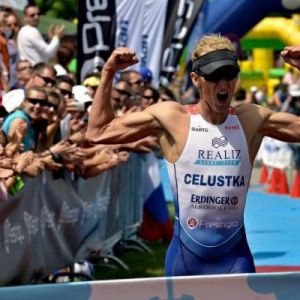 4th place World Cup, 1st place European Field Triathlon Championship, multiple Czech Triathlon Champion, Czech national team member, participant in the London Olympics.


Jan Čelůstka
professional triathlete
---
Each season is very demanding, this year the main role will be played by my participation in the endurance World Championship of road motorcycles. During the winter training, I didn't want to leave anything to chance and I must say that with mySASY I managed to make it significantly more efficient. Although I suffered a cervical spine injury during the winter, which knocked me out of the game for a few weeks, thanks to information from mySASY, I was able to get back to solid form very quickly and good physical training was evident during the first motorcycle tests in March. I consider mySASY to be one of the key tools in managing the training of every top athlete.
He started in the World Superbike Championship series. He now races in the EWC World Endurance Championship series.


Ondřej Ježek
motorcycle racer
---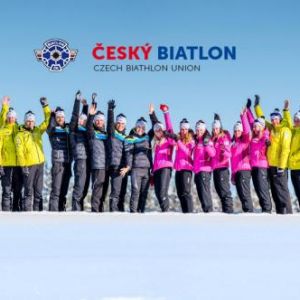 organization of biathlon in the Czech Republic. The Czech biathlon team, which includes leading Czech biathletes: Michal Krčmář, Tomáš Krupčík, Ondřej Moravec, Michal Šlesingr, Adam Václavík, Markéta Davidová, Jessica Jislová, Eva Puskarčíková, Veronika Vítková, Ondřej Hošek, Milan Žemlička, Ludmila Horká, Lucie Charvátová, Natálie Jurčová, Anna Tkadlecová, Jakub Štvrtecký, Tereza Vinklárková.
More detailed information about the competitors and the association can be found on the website www.biatlon.cz


Czech biathlon
Czech Biathlon Association
---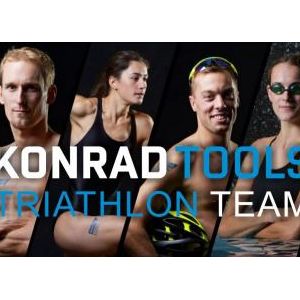 Triathlon is one of the most demanding sports ever, and three-phase training is no exception to the best competitors. It is therefore very important to monitor their condition, mainly to minimize excessive stress or injury. mySASY makes it perfect for us! Coaches can optimize the training for competitors with regard to the best possible efficiency, and as a club, we have an overview of this.
This team brings together under its wings some of the best Czech Olympic triathletes, such as: Alžběta Hrušková, Lukáš Kočař, Jan Čelůstka, Romana Gajdosova, Lucie Kučerova Martin Krňávek, Radka Vodičková, Pavel Šimko, Lenka Radová, Vendula Frintová or also the best Czech Ironman, in the long run, Petr Vabrousek. In addition to the above-mentioned stars, a number of talented competitors in the adolescent and junior categories are competing for the Konrad tools team. Many of them are leading Czech representatives who successfully participate in international competitions every year.
Information about the club and athletes can be found on the website www.konradtoolsteam.cz


Kondrad tools team
triathlon team and academy
---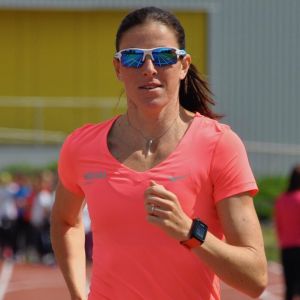 In professional sports, athletes are balanced, everyone trains hard. Therefore, the details determine success or failure. Effectively set up training, careful diagnostics, and feedback are key factors in my preparation. mySASY gives me such access, which is why I use the system regularly.
3rd place Summer Olympic Games London 2012, 1st place World Championship 2013, 2015, 3rd place European Championship 2012, 1st place Czech Championship 2006, 2008, 2009, 2015, 2018, 2020. Holder of the Czech record on the 400 m hurdles track and the "Best Athlete in Europe" in 2013.


Zuzana Hejnova
Professional athlete
---
mySASY helps me fine-tune my training, especially in periods when psychological stress accumulates, for example during dives to great depths at the limit of personal records. Freediving is a specific sport, where we have to trod our own path in training methods and adaptation to training load. mySASY is exactly the tool which can accelerate this learning process and drive divers to new levels.
David Vencl
freediver and Guinness record holder
---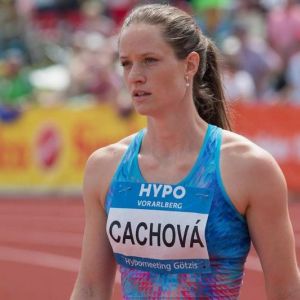 Czech athlete specializing in all-around (heptathlon). She has been collecting success in athletics since 2005. In 2007, she won a gold medal at the U17 World Championships, and in 2007 this performance was the best in the world. She is actively involved in supporting young talented athletes with McDonald's Olympic Hopefuls. Personal record: heptathlon: 6400 (2018), pentathlon: 4506 (2016).
7th place Indoor World Championship 2016, 6th place European Championship 2017 and 2018, participant of the 2016 Rio Olympics, 1st place Czech Championship 2010, 2013, 2016, 2017.


Kateřina Cachová
Professional athlete
---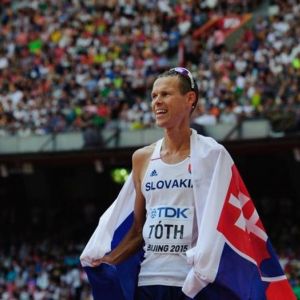 Slovak athlete and racewalker. At the beginning of his sports career, he focused mainly on 20 kilometers distance. Over time, he added a 50-kilometer distance. He achieved double success in 2015 - he set a new Slovak record for 50 kilometers (time: 3:34:38) and became the world champion in this discipline in Beijing. In 2016, he won the Rio Summer Olympics. He won a silver medal on the 50-kilometer track at the European Championships in Berlin in 2018.
1st place Olympic Games 2016 Rio, 1st place World Championship 2015, 2nd place European Championship 2014 and 2018.


Matej Tóth
professional athlete
---
Czech athlete specializing in the long jump. Holder of the Czech record in the Long Jump - 831 cm. He trains in a group of athletes under the leadership of former athlete, coach Josef Karas.
2nd place European Indoor Championship 2015, 2nd place European Under-23 Championship, 4th place European Championship 2016, 1st place Czech Championship 2014, 2015, 2017, 2018, 2019, 1st place Czech Indoor Championship 2014, 2015, 2016, 2018, 2019, 13th place at the 2016 Rio Olympics.


Radek Juška
professional athlete, Czech record holder
---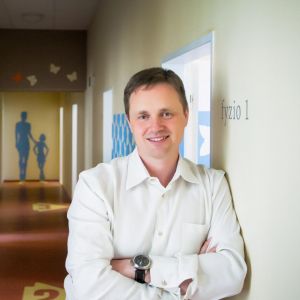 Physiological monitoring of an athlete is the best possible feedback. HRV as a biological feedback is a typical representative of physiological feedback. Systematic monitoring of an athlete´s condition is one of the cornerstones for optimal preparation. As there are no simple solutions, I appreciate the opportunity of detailed analysis in 3D graphs, where one can transparently see how the respective results were achieved.
MUDr. Jiří Dostal
Head Doctor of the Institute of Sports Medicine
---
Since athletics is an individual sport, emphasizing every training advantage, it is crucial for me to monitor the physical state of my organism and its response to the workload and follow-up regeneration. Thanks to mySASY, I can optimize my training to maximize my benefit for improving my physical condition. mySASY becomes a key solution providing significant information to determine the training load and alerts me before the risks associated with potential overloading. With this information, I have a huge advantage in front of my opponents.
Kristiina Mäki
Professional athlete, Czech record holder, Champion of the Czech Republic at tracks 1500 m and 5000 m
---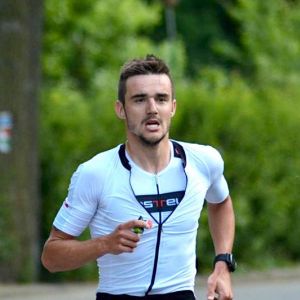 mySASY is a totally new method of training diagnostics which breaks down doubts about training quality in the long-run, as well as in terms of current feedback about training from the previous day. Thereby possible overtraining is eliminated and, at the same time, you can fully and efficiently make use of each subsequent training unit.
David Jílek
Professional triathlete
---
I am absolutely thrilled! Finally, we have in our hands a scientific diagnostic with laboratory accuracy, which enables controlling training units during convalescence and athletes returning to training after illness or fatigue syndromes of unclear origin. Now I´m really starting to enjoy this.    
MUDr. Jaroslav Větvička
Head Doctor of the Centre for Sports National Team Medical Care
---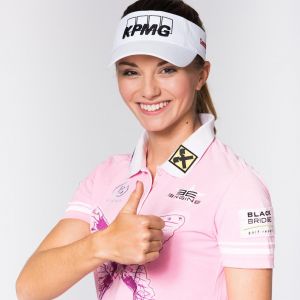 mySASY is not any old application which will measure your heart-rate, burnt calories and travelled distance. It is a fully complex diagnostic which facilitates my communication with my fitness coach or doctor, without me telling them a single word about myself! I enjoy golf, not tables and graphs. But I don´t mind looking at really functional things. So I know if it´s worth it getting out of bed at all :-)
Klára Spilková
Czech professional golfer
---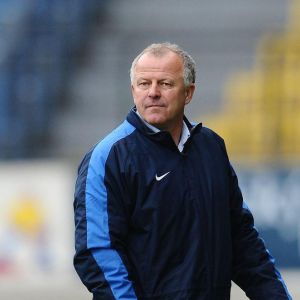 This control method of work in the area of fitness preparation, with which we started working years ago at FC Baník Ostrava football club, in collaboration with associate professor Stejskal and especially in everyday contact with Dr. Šlachta, was literally a revolution! In terms of making planning of development of fitness preparation more efficient, particularly in connection with the cardiovascular system. Quite often I ponder to what degree did it affect the extraordinary success of our players at that time - Milan Baroš, Marek Jankulovski, René Bolf, Libor Sionko or Radek Slončík.
Verner Lička
President of the Czech Union of Professional Football Coaches
---